Welcome to Ultimate Impressions
Screenprinting Since 1984
Need Blank Shirts?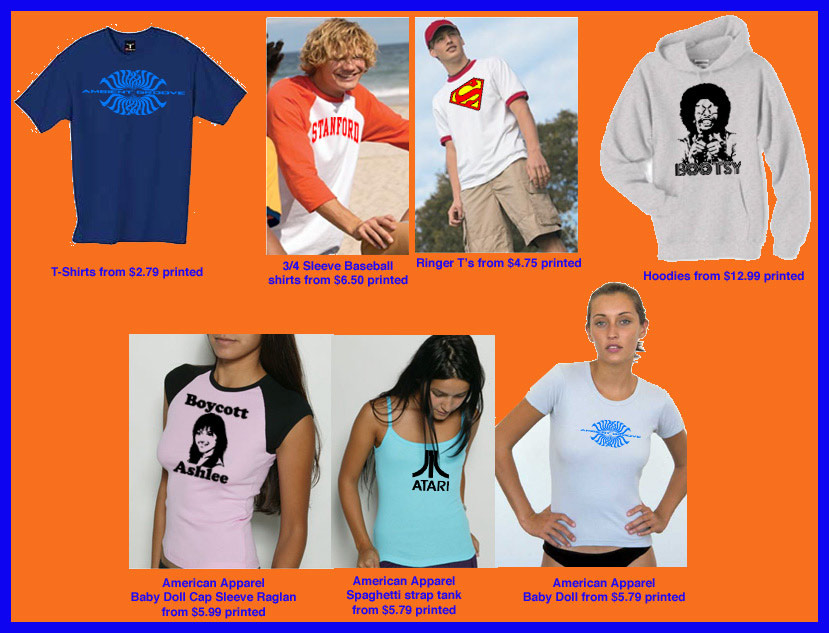 Price Quote
E-mail
---

Channel Guide:
Products Catalog: A virtual catalog of the products we can print your design onto.

RUSH SERVICE

Basics: Includes all vital contact information along with our hours of operation, and transportation guide.

NO SCREEN CHARGES

Colors: A visual guide to the various textile colors that we have.

ALWAYS ON TIME

Staff: Get to know the workers who keep your shirts rolling off of the presses.

Since 1984

Hall Of Fame: Digital images of some of the finest shirts we have ever printed. Along with links to many of our customers' web sites.

User Friendly

Great Prices
Need a Price Quote?
NEW BABY DOLL T's

Send us feedback & E-mail
313 west 37th st. 4th floor
Phone:212 239-3360 Fax:212 239-3361

©2007 Ultimate Impressions